So pleased with the way my business cards turned out! I loved working with Paper Cafe in Raleigh, North Carolina to create my logo and business card. Here is the front of my die cut shaped letterpressed business card.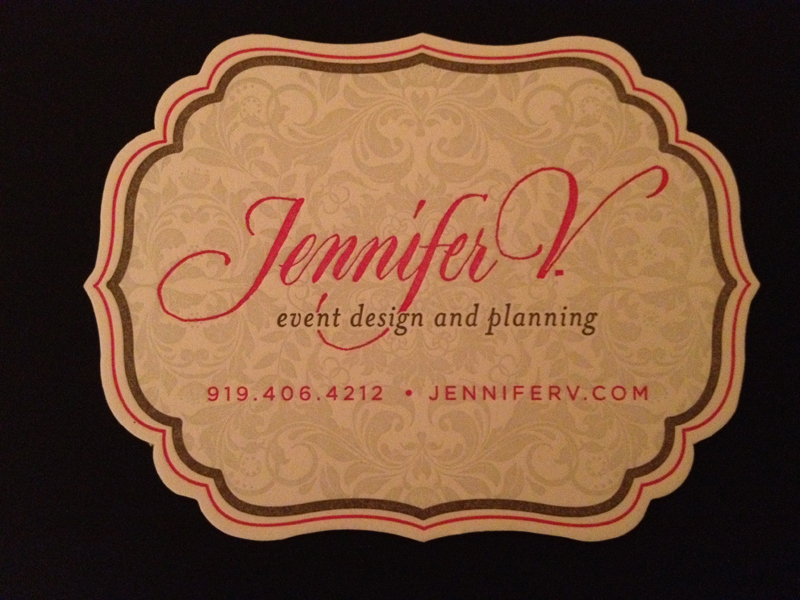 A calligrapher in Los Angeles created the 'Jennifer V.' for me. She also does the calligraphy work for the Grammys!
This is the back of my business card. I love this pattern! This too is letterpressed.