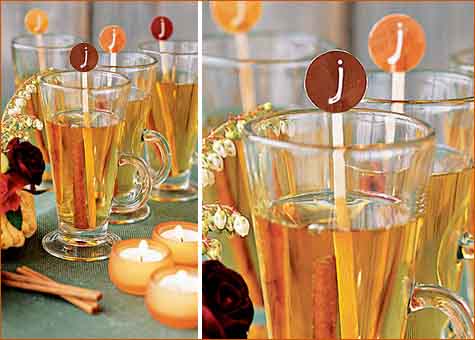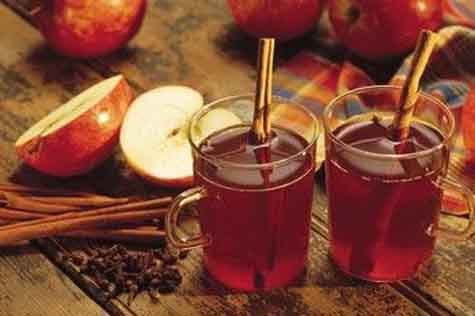 When it starts to get cold everyone seems to turn to delicious hot drinks such
as apple cider. There are so many ways to kick it up a notch and make your apple
cider "party ready". One great way is a "spiked" version of the traditional recipe
by Rachael Ray.
Makes: 8 Servings
Prep: 5 Minutes
Cook: 10 Minutes
Ingredients:
2 Quarts Apple Cider
1 Cup Apple Brandy
2 Teaspoons Ground Cinnamon
1 Teaspoon Ground Cardamom
1 Teaspoon Curry Powder
Directions:
In a large pot, combine all the ingredients over high heat and bring
to a simmer. Lower the heat and keep warm. To serve, strain through a
fine mesh sieve into a heatproof pitcher and pour into mugs.
This would be a great cocktail at any cold weather event!
If you more experienced in baking and are looking to really be adventurous
with your apple cider, try a yummy recipe such as the "Apple Cider and
Maple Cream Tart with Maple-Cranberry Compote".
You can find the complete recipe and cooking tips here!
http://www.rachaelraymag.com/recipes/rachael-ray-magazine-recipe-search/drink-cocktail-recipes/spiked-apple-cider
http://blog.hwtm.com/2008/11/cute-drink-stirrers-spiked-apple-cider/