With spring finally here, many of you are opting for an outdoor event. These super cute Burlap Flatware holders and Napkin rings are the perfect complement to a spring wedding, garden party or even a friendly get-together. At only $3.20 for a set, this set adds the perfect finishing touch to any gathering.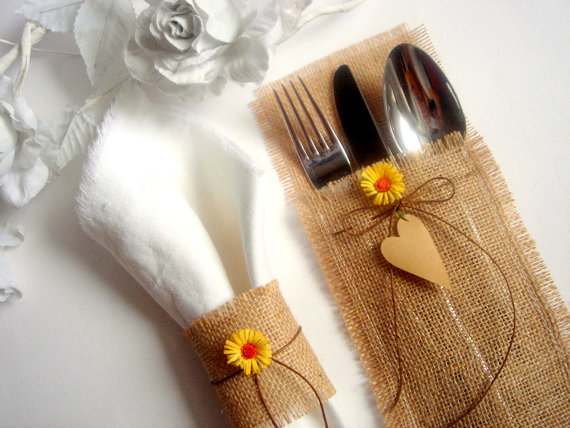 In sticking with the theme, think about incorporating burlap into unexpected places. Here, you can see how a simple Burlap Chair Sash can really make a simple chair pop! These lovely accents are available for $17.99 for a set of 10.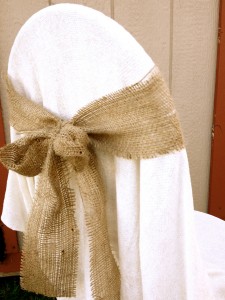 With "mini" being so popular right now, these Mini Burlap Print Cupcake Wrappers are sure to have your guests' jaws drop! It is a fabulous way to tie everything together and make an already delicious mini cupcake even better. You can get a set of 24 of these for only $6 on Etsy!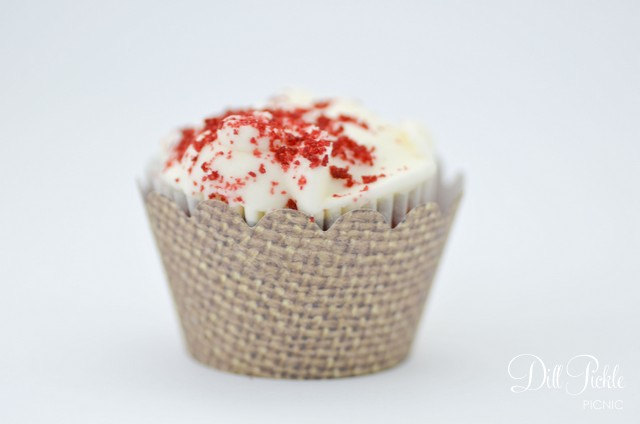 Author: Katy Parrish