Springing into the season with cupcakes
Happy Almost Easter!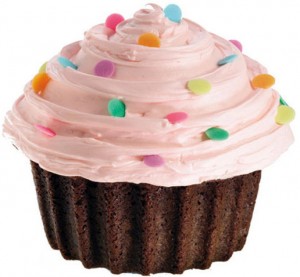 My favorite thing to do a few days before any holiday is bake! The last few months I have been working hard at trying to perfect a buttercream frosting. Last night, I made a pink vanilla buttercream and a blue-green tie dye frosting. I added neon food coloring to the buttercream to change the colors. So far, the closest recipe I have found in making my buttercream taste and stand tall like the cupcake shoppes' frosting is from the link below. See the Mint Buttercream Frosting.
http://www.chockylit.blogspot.com/2006_03_01_archive.html
To make your Easter cupcakes look super cute, you can make these cupcake toppers:
http://www.skiptomylou.org/2010/03/25/free-printable-easter-cupcake-toppers/
For St. Patrick's Day, I made chocolate cupcakes with a green, mint buttercream and I topped my cupcakes with toppers. Don't they look festive?!!!
For the month of April, I am offering free cupcake toppers when a cupcake purchase of 1 dozen or more is ordered. All you have to do is mention this blog entry!  The cupcake toppers are handmade and perfect for any occasion.  They are made from high quality card stock and food grade lollipop sticks.