The perfect Holiday Wreath
Look around your neighborhood and almost everyone has a wreath on their door, windows, or mailbox. While I love the classic Christmas wreath made of fresh evergreens and likely topped with a big red bow, there are so many other options if you are looking for a fun or unique way to decorate the exterior of your home! For a country home, this burlap wreath is perfect for this holiday season (and the next!) and comes with your monogram. You can purchase this personalized wreath from "FrontDoorsShowcase" on Etsy:
http://www.etsy.com/listing/167670220/burlap-wreath-etsy-wreath-fall-wreaths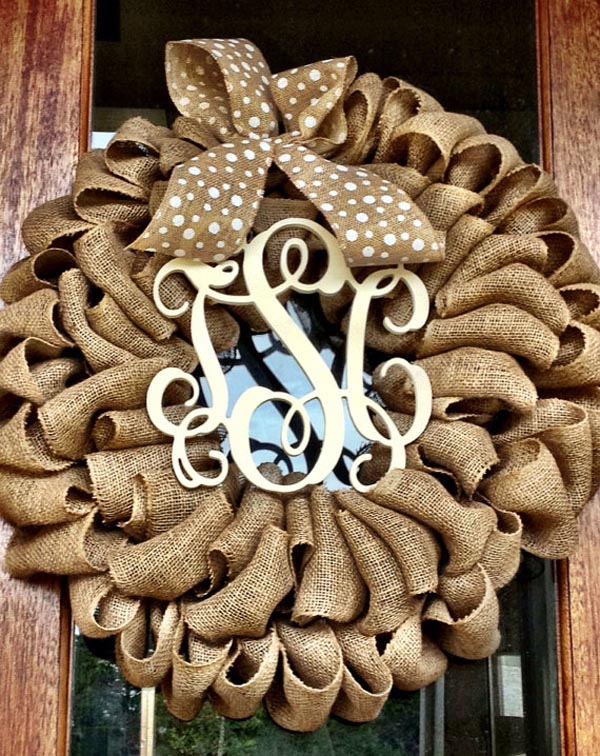 For a more modern wreath, try a DIY ornament wreath! We found this one on Pinterest from Four Generations One Roof and loved how fun and colorful it is! An ornament wreath is the perfect splash of color to your front door or as a decoration on your mantle inside. Not quite up for the DIY challenge?  Etsy has plenty of ornament wreaths for you to choose from; check out Judy
Blank's shop (JudyBlank) and her stunning vintage Christmas ornament wreaths!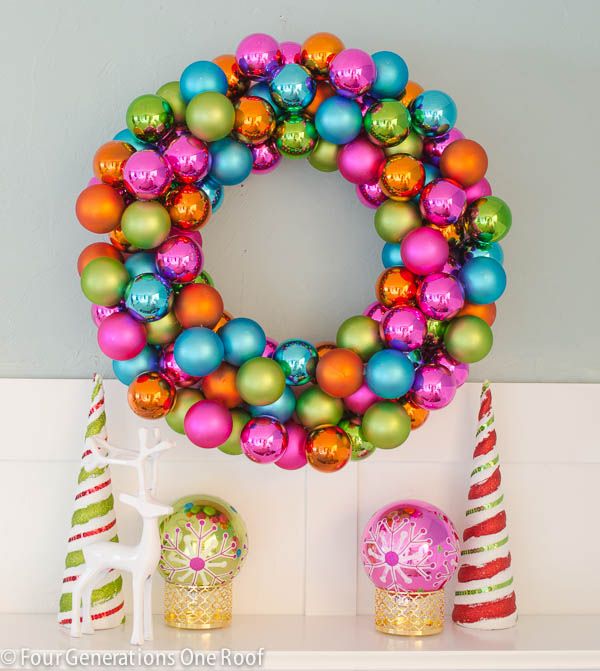 For a super unique look, this wreath has ornaments hanging from a red frame will definitely warrant a second look! This looks easy enough for a new DIYer!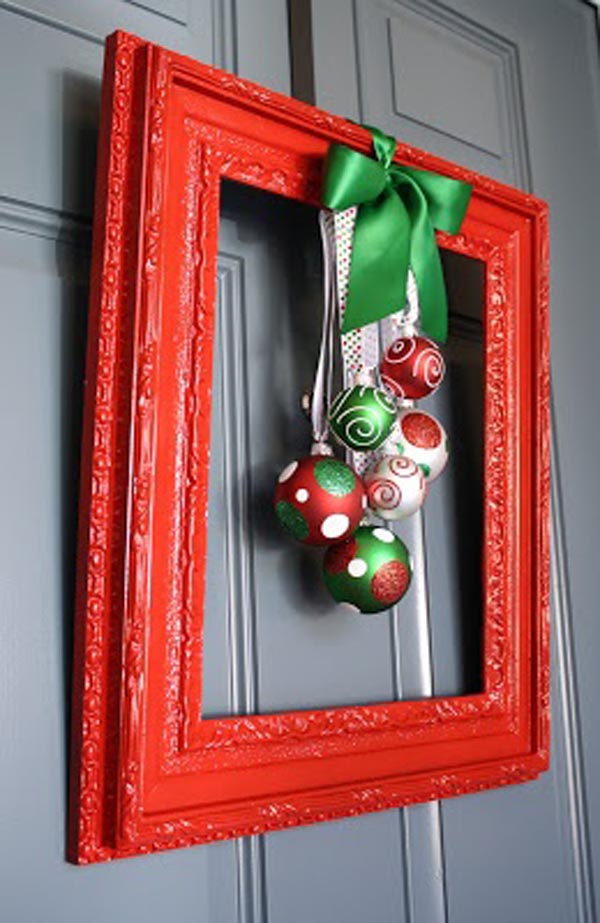 If you want to stick with the more traditional route but still want to jazz up a typical Christmas wreath, try making one of these fun snowman wreaths like this one shown here: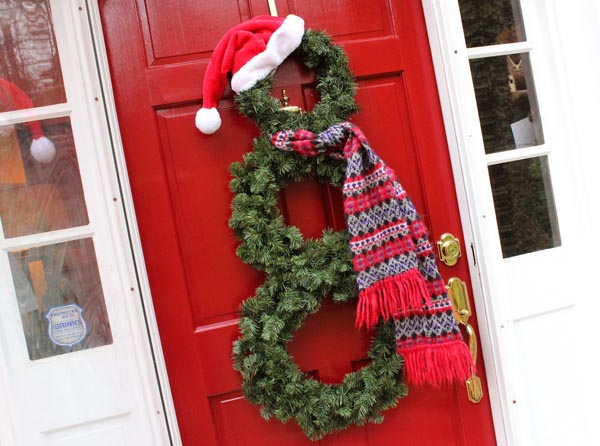 Just stack three wreaths, add a scarf and hat, and you're good to go!